Bioptron Hyperlight in Aesthetic Medicine
Bioptron is effectively used for skincare, but it is also your best ally in a wide range of aesthetic treatments:
Facial and hair micro-needling

Mesotherapy/biorevitalization
Hyaluronic acid (HA) fillers
Platelet rich plasma (PRP)
Mesothreads
Derma rollers
Various peelings

Facial rejuvenation, body treatments
Fractional CO2 laser
Laser varicose vein ablation
Laser ND-YAG
Cellulite treatment
These treatments can have some side-effects as the skin and underlying tissues suffer from collateral damages.
By using Bioptron after aesthetic procedures, you will:
Decrease inflammation and pain
Diminish the risk of infection
Reduce pigmentation and bruising
Accelerate healing and minimize scarring
Mesotherapy treatment + 10 min. of Bioptron Light Therapy after procedure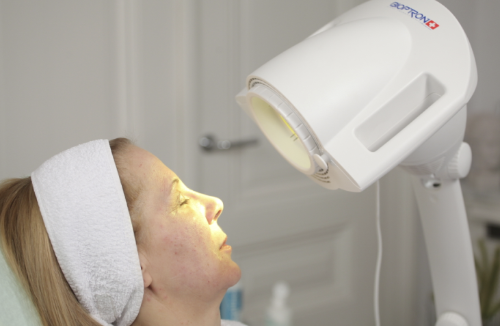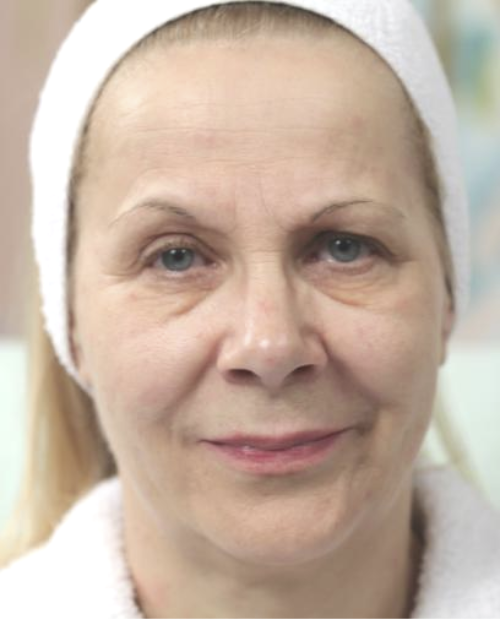 Bioptron Hyperlight after aesthetic procedures
Thanks to the multiple biostimulative effects of Bioptron Hyperlight Therapy, the skin will recover much faster and the healing and regeneration of the tissues will be enhanced after aesthetic procedures. The improved microcirculation will not only accelerate the healing, but will also decrease the edema and inflammation. The secretion of anti-inflammatory cytokines will contribute to reducing the inflammation of the tissues and pain (for more information, see Section: Wound Healing). The benefits of applying Bioptron Hyperlight Therapy after any aesthetic surgery are:
Reduction of edemas and bruises
Decrease of inflammation
Pain relief – Accelerated healing
Faster and healthier tissue regeneration
After blepharoplasty, only the left eye was treated with Bioptron Light Therapy. Five days after surgery, the eye treated with Bioptron was less swallowed, the hematomas were very reduced and the state of the skin was improved, in comparison with the non-treated eye.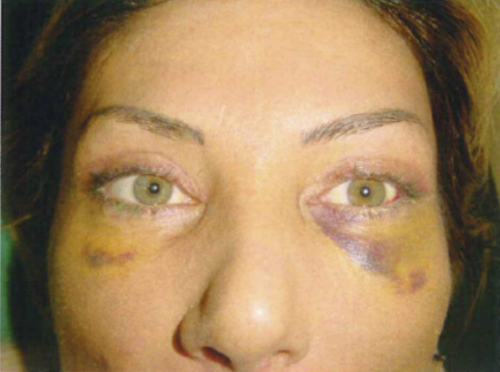 سمت چپ تصویر – درمان شده توسط بایوپترون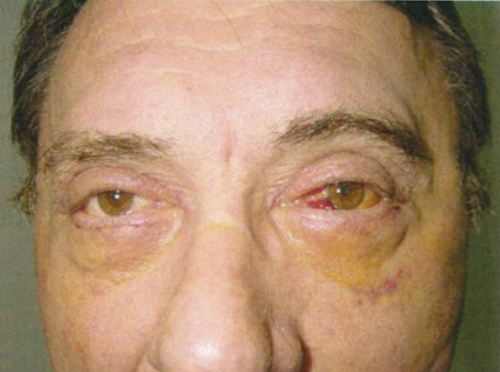 سمت چپ تصویر – درمان شده توسط بایوپترون
After face lifting, only one side of the face was treated with Bioptron Light Therapy. Five days after surgery, the redness was eliminated on the side treated with Bioptron, the hematoma was absorbed completely and the skin looked normal and glowing.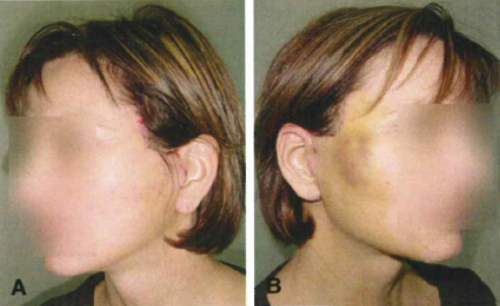 Treatment with Bioptron Light Therapy in aesthetic surgery (Source: Dr. Colic, Czech Republic, 2004, Aest. Plast. Surg. 28:324-327)